NEWLY-MENDED PATHS AND STEPS
There's been some hard work going on by a team from TCV (The Conservation Volunteers), led by senior officer Tim Hills. They have fixed the steps leading down to the tap. Lewes Town Council have been kind enough to help fund this.
The TCV team have also been mending and improving our paths, which, alongside Lewes Town Ranger's regular strimming of them, has made them safer and more accessible. They've made the slope much safer, with a chestnut frame, widened some paths, flattened the camber. We're very pleased that our Lottery funding allows us to do this.
Thanks guys!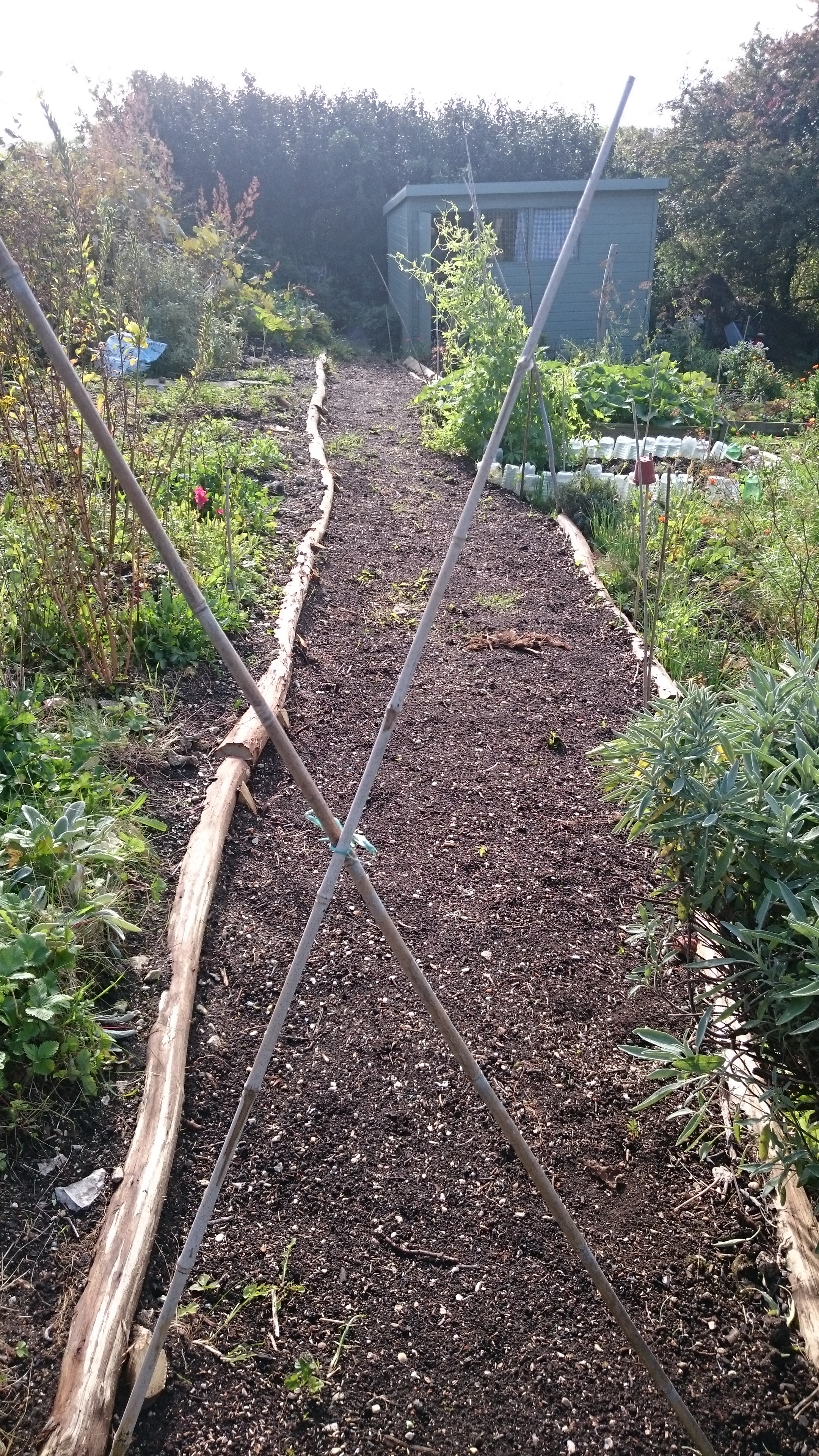 NEW BENCH
We have a lovely new and beautifully long bench at the allotment! It's thanks to a very kind donation by Transition Town Lewes, and the timing couldn't be better, because our old benches, having provided long service in the almost 20 years that Common Cause have run the community allotment, are reaching the end of their lives.
This sturdy new bench will benefit all of the groups that use the site; the weekly groups from the St Nicholas Day Centre and the Plumpton College Rural Pathways students, as well as others.
Members and project users come along and work very hard, so having a really good place to sit and rest, and enjoy the beautiful view, is important.
We're hoping to fashion seat cushions of some description, perhaps from wool from Owena's sheep at Baulcombes Barn. She's made some for her own benches with her peg loom, so that might be an excellent winter project.