By Emma Chaplin
What a hot day, but a beautiful one for the 20th anniversary celebration for Lewes Community Allotment. Sarah had done lots of preparations for the event, with great support from Felicity Ann, Penny and other members. On the day, Maggie, Mark, Sue, Common Cause director Topsy, myself came early to help make it look beautiful, with bunting, displays and refreshments.
Topsy and Maggie at the gate
Information about the project
Penny and Emma put up Flourish letters
Penny with trim for Emma's hat!
Sarah introduces Mayor Janet Baah to Topsy
Flourish sign, made of project photos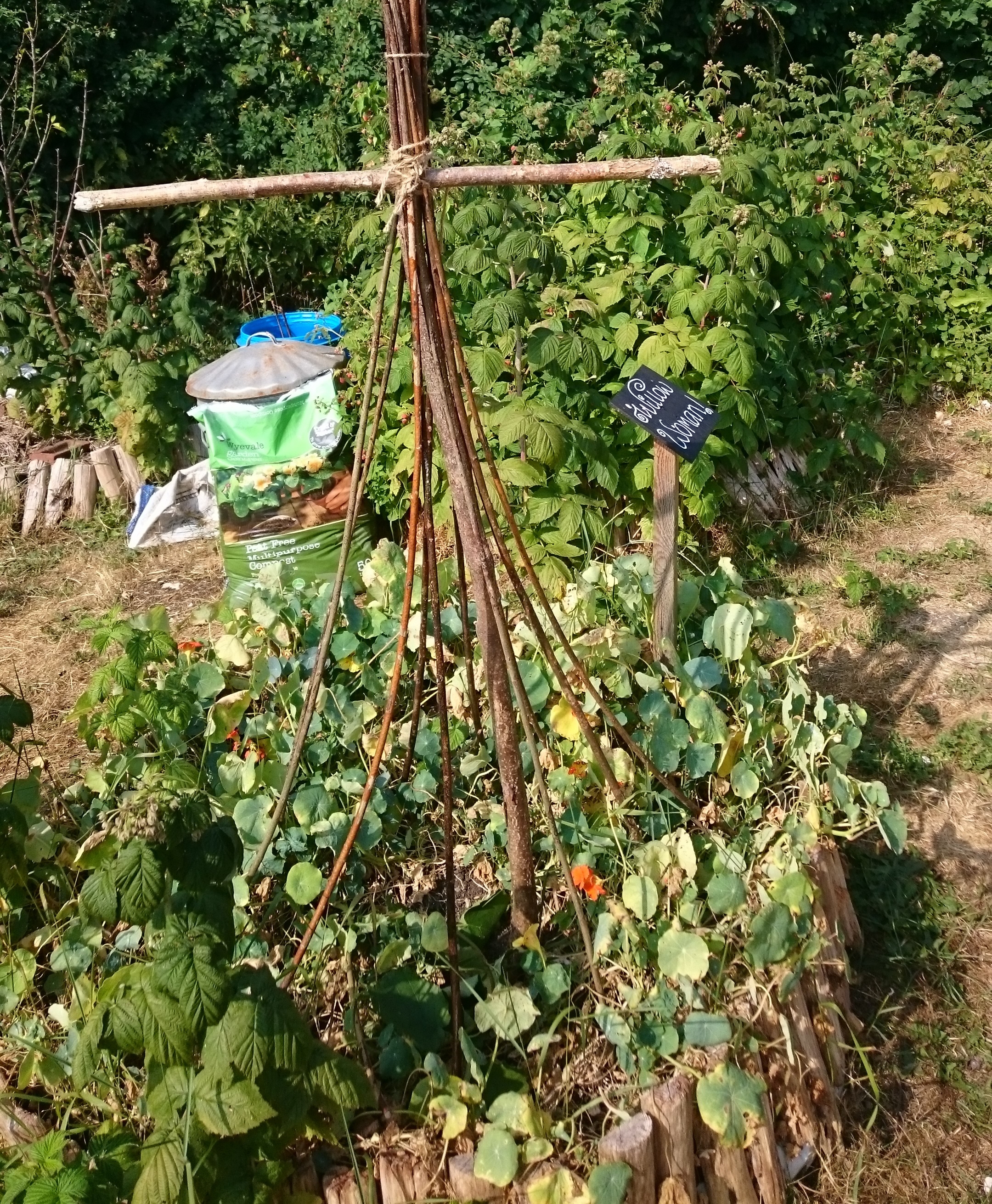 Maggie's photos on display
The Mayor admires the photo and drawing display
Pictures by the St Nicholas group
A sit in the shady shelter with refreshments
Felicity Ann's beautiful applique sign
Detail from Felicity Ann's amazing sign
Detail from the lovely new Allotment sign
There was a stunning array of lovely homemade cakes and other treats brought by members, including courgette, carrot and marmalade cake. Drinks included elderflower cordial and apple juice from Ringmer Community Orchard.
We were joined by the Lewes Mayor, Janet Baah, her PA Fiona and Allotments Secretary Emma, who came to celebrate with us, to show their support of our work, and admire the displays.
During the morning, we had lots of other visitors drop by to visit the site, including the Edible Eastbourne team. A number of people expressed an interest in becoming members.
Our shed boasted a lovely display of Maggie Lambert's fantastic photos and St Nicholas Day Centre drawings. Unfortunately, support staff there felt it was just too hot for them to attend safely.
Thanks to everyone for coming, and to everyone who helped.