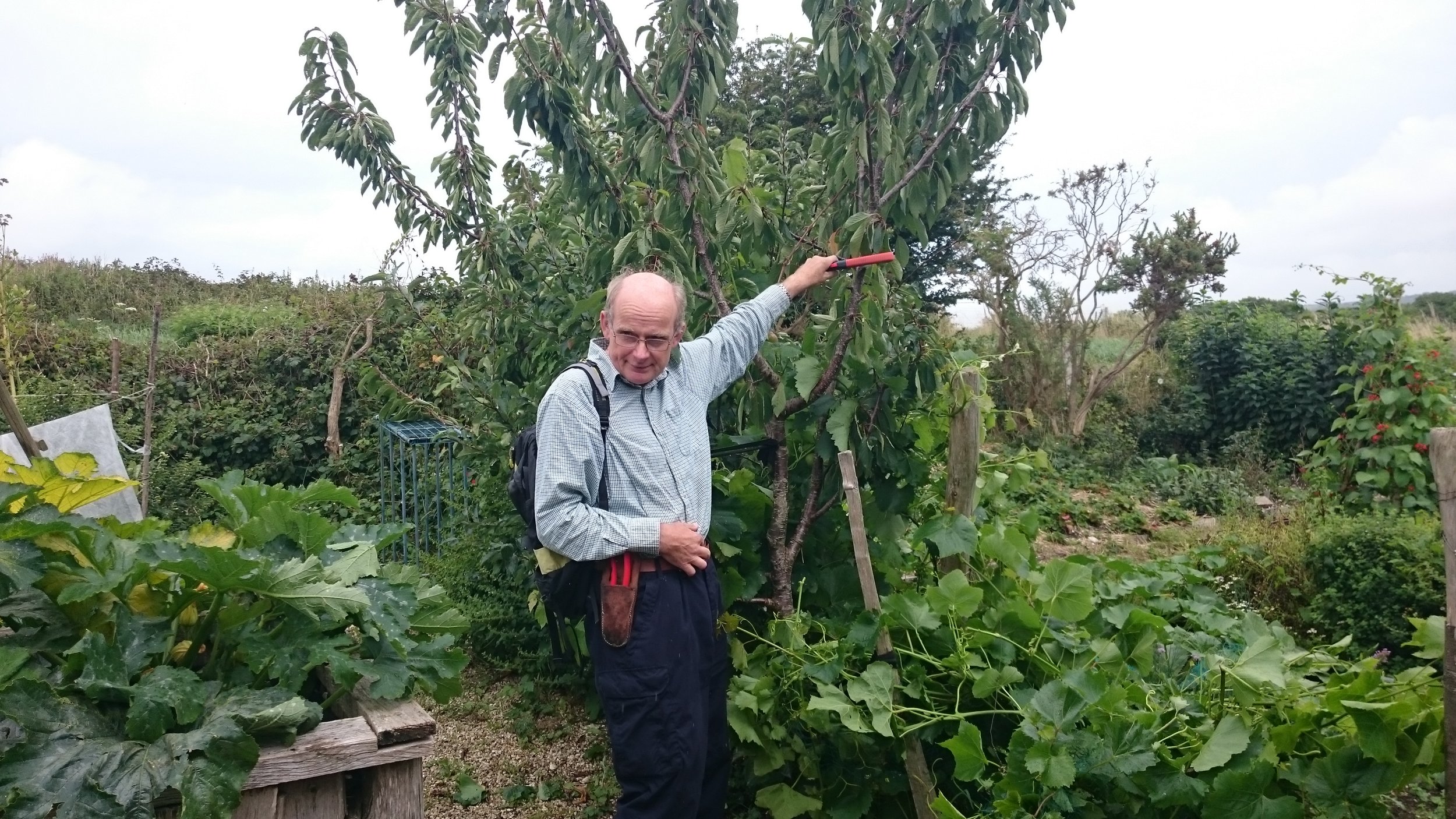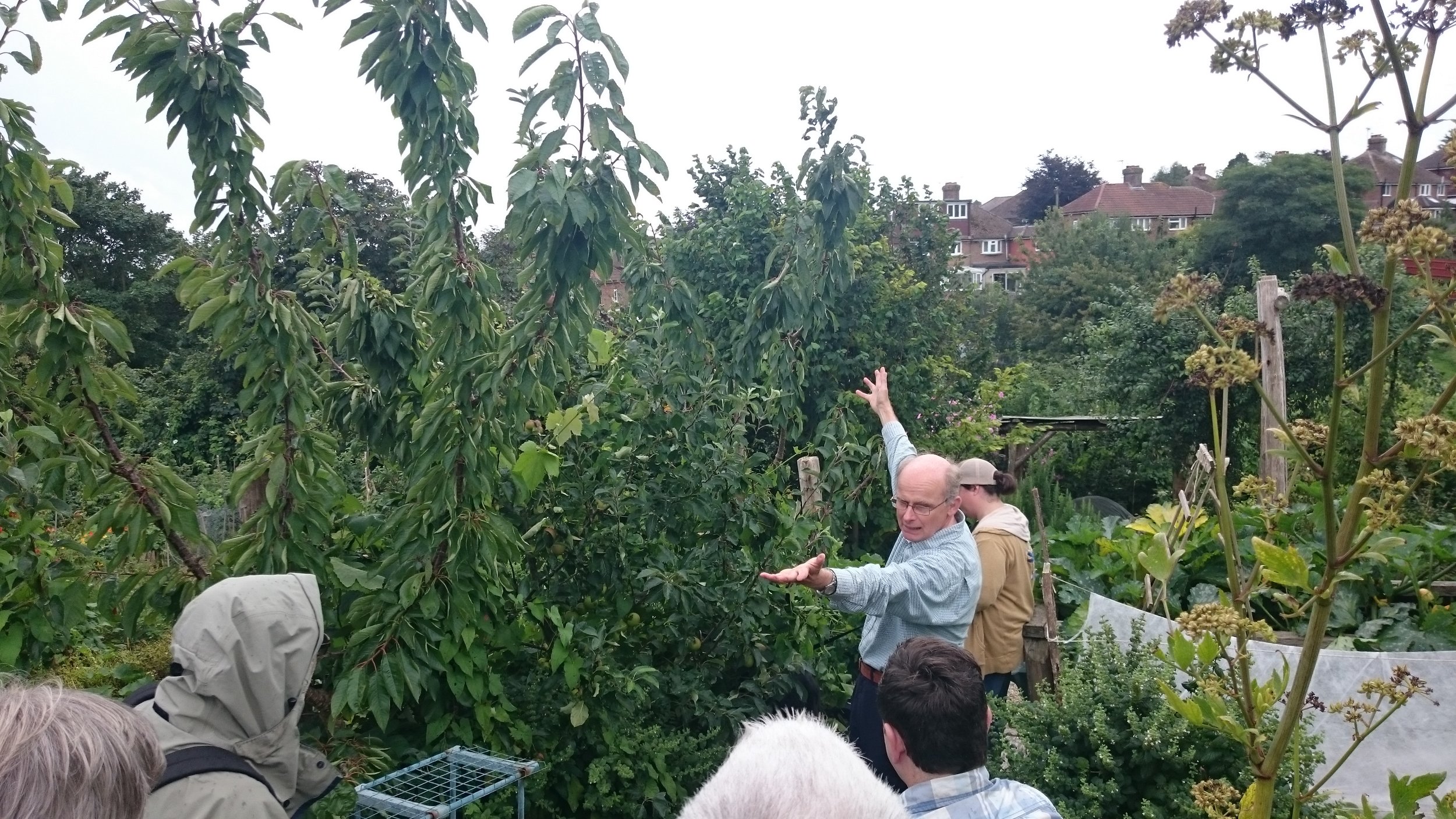 We held a special event at the Community Allotment monthly Saturday session in July (2-4pm, last Saturday of the month, May-November). We had invited apple expert Peter May to talk to us about how to prune fruit trees, and several regular Allotment members as well as some visitors came along to learn from him. One had a dog with her.
Peter said that fruit trees need pruning twice a year, in summer and winter. He then demonstrated how to summer-prune some of our cherry trees and apple trees in a way which allows the fruit to grow most successfully and gives the overall tree a good shape as it grows.
When it started to pour with rain, we went under the shelter where Peter showed us how to take apart and clean secateurs, and sharpen pruning knives. He demonstrated wetstone sharpening with carburundem. We all had a go, but felt we probably wouldn't be brave enough to take our own secateurs apart without fear we'd never put them back together correctly afterwards!
After a hot drink and a biscuit, we braved the rain and took a tarpaulin out to stand under whilst looking at the pear tree. It has been blown into a rakish angle - and Peter advised how to train it as a cordon.